A simple bed for a good sleep
The Unité bed frame is a simple wooden construction that takes reference from architecture, thought like a building raised on pilotis, it is a self-supporting structure formed by columns and beams. Two large timber support equally spaced slats and can accommodate feet that lift up the bed from the floor. The integrated slats provide a soft sprung effect and replace the traditional bed slat kit. They create an airy platform allowing the mattress to be ventilated. The slats assembly to the beams in a half-lap joint manner also allows for a durable structure.

Unité comes in two options, helping to create different atmospheres;08 09 It can be placed directly on the floor and thanks to the thickness of the beams it still allows the mattress to breath; It can be configured with four chunky wooden feet for a more traditional typology. Accessories can be added to the frame such as a small folded steel shelf. A shelf10 11 that can hold a reading book, a glass of water and other small items.
Open to edition
France — 2020
180 x 200 x 23 cm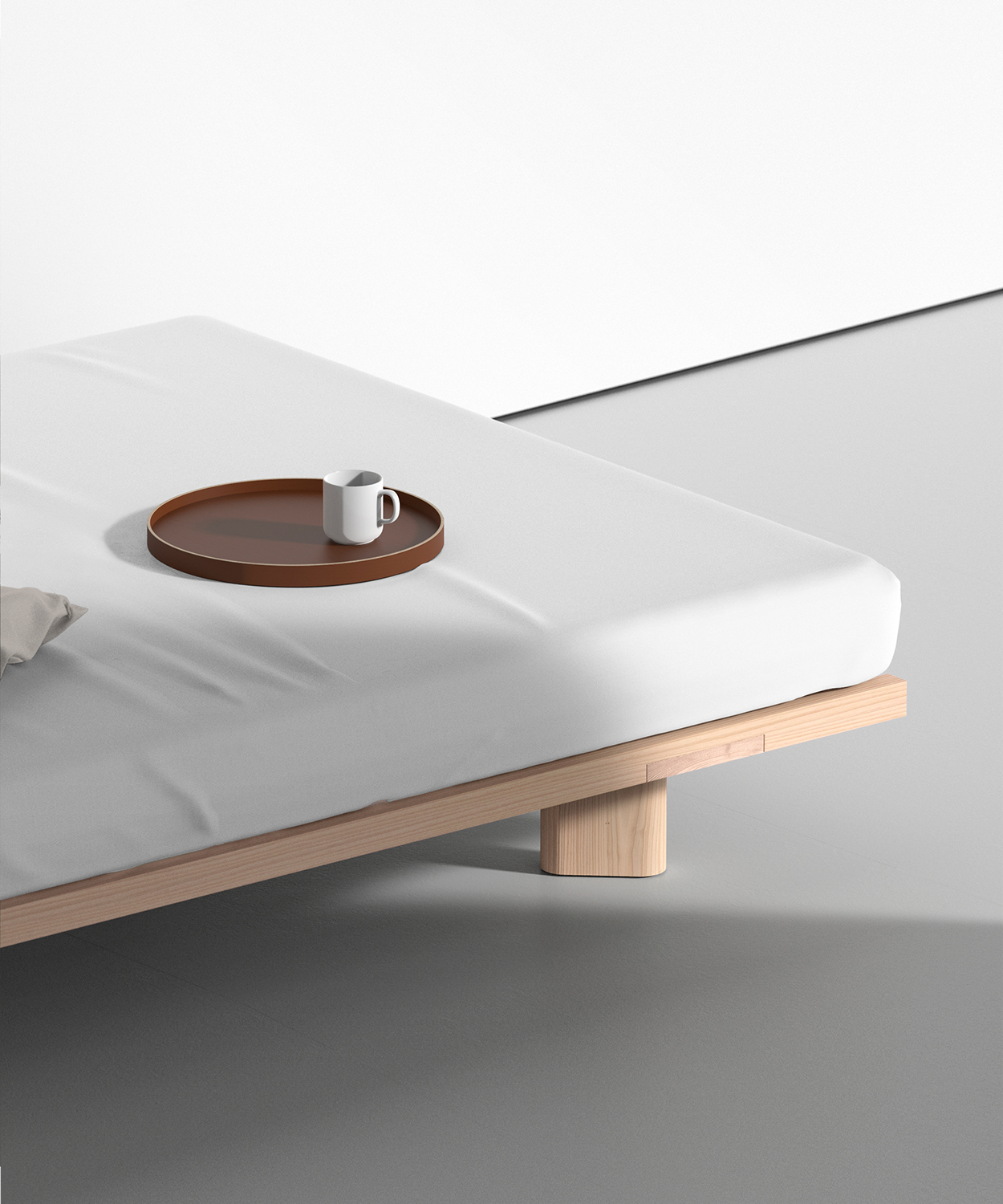 01 Unité, Le Corbusier interior
02 Unité bed structure, top view
03 Unité, Le Corbusier interior
04 Unité bed, morning
05 Unité, half-lap joint detail
06 Unité, Le Corbusier interior

07 Unité bed structure, 3/4 view
08 Unité, without feet
09 Unité, with feet
10 Unité, aluminium shelf accessory
11 Unité, with shelf accessory